Roof Inspections Done By Professional Roofers Throughout Central Florida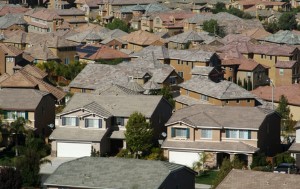 To keep your Delan home stand strong, you must be sure to keep its roof standing strong. And to keep your roof in the best and strongest shape, call the area's roofing contractors at ACC Roofing for our unbeatable roof inspections. We'll work quickly and thoroughly to provide a top-quality inspection that will help keep your roof functioning great.
A Roofing Inspection Saves You Headaches -- and Money!
Annual roofing inspections are low-cost and fairly quick, yet the benefits and peace of mind they can provide are well worth the investment. After all, with routine roofing inspections by our experienced team, you can enjoy the following great benefits:
Catch problems before they become major
Know how many good years your roof has left
Make filing insurance claims easier
Save money on repairs and replacements
To enjoy all of the great benefits that a professional roofing inspection can provide, be sure to have your roofing inspection handled by an experienced pro. And here in Central Florida, just about the most experienced roofing company is ACC Roofing.
If you are looking for a roof inspection for your Central Florida home, then please call 386-668-0750 or complete our