The Premiere Roofing Contractor In Deland, FL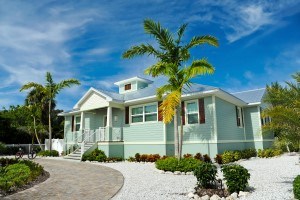 With over 30 years of hands-on expertise, ACC Roofing is the company to trust in for all of your Deland roofing contractor service needs. Your rooftop just happens to be one of the most important components of your home or business.
Because we do work with both residential and commercial customers and everyone needs the same level of high-quality treatment. It's about getting comprehensive care so you understand what you need and why you need it.
We're not just another roofing company in the Deland area. We're the roofing specialists locals choose to partner with in order to get the best in materials, workmanship, customer care, and pricing.
Importance of Regular Roof Inspections
Too often, Deland homeowners make the mistake of skipping their annual roof inspection. Your roof has a hard job to do and is the first line of defense against the elements.
Your inspection is the tool to use to monitor the current condition of your roof. Otherwise, the alternative is to wait for a major repair to make itself known and then have that challenge to deal with.
You should get a roof inspection at least once a year, twice a year is preferred. This is especially true for an older roofing system.
Yes, even your brand new roof needs to be inspected. That's because it's under a warranty and one of the stipulations to maintain that warranty coverage is to have regular inspections.
Your roof needs to be checked out following any severe storm activity. Even if you think you don't see damage, it's difficult to assess with an untrained eye, from ground level. Let a professional look because once that window closes in which you can file a claim, you'll be stuck paying for your own repairs.
Drafts and leaks are the two most common signs that you may have roof damage and need an inspection. However, with regularly scheduled service, you should be able to catch a problem before it develops into something too serious.
If you're in the market for a professional to help with your roof, call us for all of your Deland roofing contractor service needs.
If you are looking for a roofing contractor in Deland, then please call 386-668-0750 or complete our