Roof Repair Services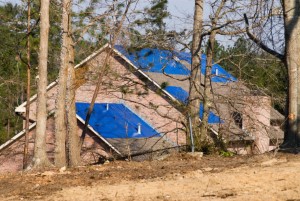 Should your roof sustain damages because of wear or age, your home life as a whole could deteriorate as power bills go up and comfort levels go down. Luckily, should your Central Florida home suffer from roof damages, you can easily get those damages rectified by calling the roofing contractors at ACC Roofing for a roof repair.
Some Common Signs That Your Central Florida Roof Needs to Be Repaired
Besides dramatic damages such as a branch through your roof, most roofing damages can be pretty easy to spot. And once you spot that there's something amiss with your roof, you can get a jump on the repair work to stave off further and more costly damages. Just a few common signs of roofing issues include the following:
Your roof is leaking
Your power bills are getting higher
Your A/C never kicks off
Your attic feels poorly insulated
The issues that a broken roof can be expensive, and they can also be dangerous, as they can lead to wood rot and even mold development in your home. As soon as you detect the signs of roof wear, you need to call the experienced roofing company, ACC Roofing, to get a quick and dependable roof repair.
If you are looking for a Central Florida roof repair company, then please call 386-668-0750 or complete our