What Type Of Roof Is Good For Your Central Florida Home?
Clay Tile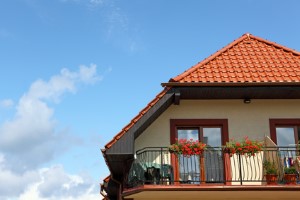 From bungalows, mansions, commercial, university, government or military buildings, our portfolio includes some of the most beautiful buildings and homes in the state. Clay tile roofs have been the preferred choice of discerning architects, designers and owners for centuries because of the natural warmth and permanent beauty of clay. Whether made of fired clay or concrete, tile roofs are extremely durable and can last for centuries in some cases. Clay tiles are generally more colorfast and durable roofing tiles. An installation of clay roof tiles can be estimated to last 100 years. If you are Green Conscious, then clay tiles are the way for you. Clay tile wins points for green building on several fronts: It's reflective, it's ventilated and it's actually made of earth.
Concrete Tile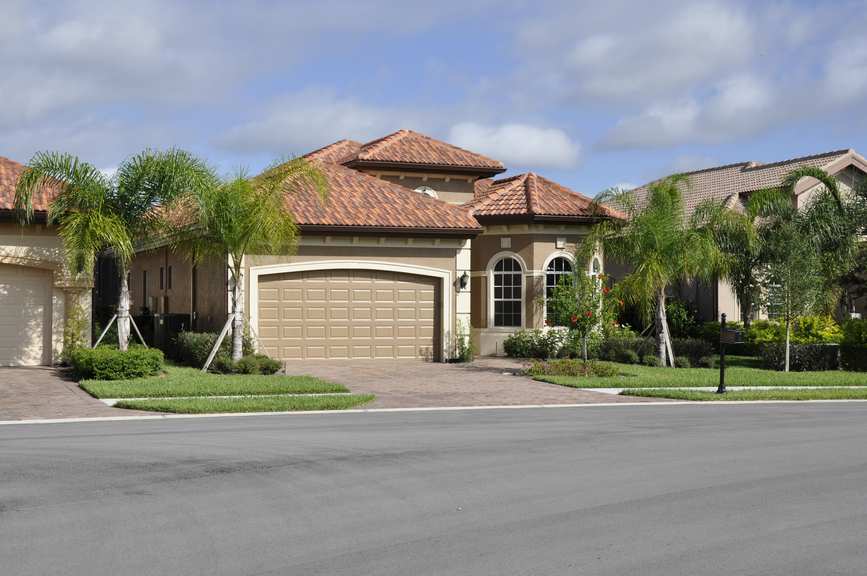 Do you want the appearance of a tile roof but not the high cost? Consider beautiful, long-lasting, and economical concrete roofing tiles. In the middle of the 19th century, in Bavaria, a mixture of cement, sand and water was first used to form roof tiles out of concrete. Many homes built with these first concrete roof tiles remain, proving their durability. One clear pro of concrete tiles is that they are energy efficient. They trap cool and warm air in your home, which results in fewer leaks and savings on your utility bills each month. Concrete tiles are roofing materials that have been gaining in popularity throughout the U.S. as people search for ways to make their homes more environmentally-friendly and require less maintenance.
Stone-Coated Metal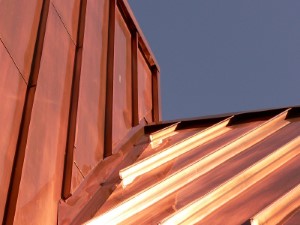 Stone coated metal roofing shingles are designed for homeowners who want the performance benefits of metal roofing and the traditional looks of asphalt shingle roofs. Strong and lightweight, stone coated metal roofing shingles install easily without battens and these stone coated metal roofing shingles can be installed directly over existing asphalt roofing shingles, saving tear-off costs and landfill waste. Manufactured using strong, lightweight, aluminum-zinc alloy coated 26 gauge steel and covered with 3M ceramic coated stone granules and sealed with an exclusive polymer coating, stone coated steel roofing systems are the most beautiful and trouble-free roofs available today.
Shingles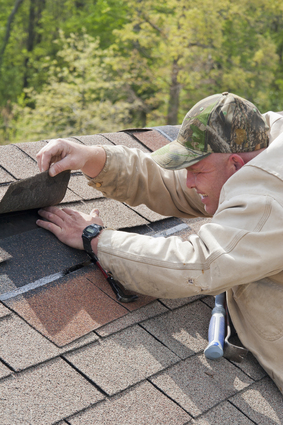 Regardless of whether they are fiberglass- or organic-based, asphalt shingles generally measure 12 by 36 inches and are commonly manufactured in two different types. Architectural and 3 tab, which come in m any different colors to choose. In addition to color and style, today's manufacturers are also adopting energy-saving, cool-roof technology to help reduce the amount of heat absorbed by the roof. Roof shingles are a roof covering consisting of individual overlapping elements. These elements are typically flat, rectangular shapes laid in courses from the bottom edge of the roof up, with each successive course overlapping the joints below. Manufacturer Warranties currently guarantee asphalt shingles a 15 to 30 year useful like. Why The wide span? Climate, weather and environmental factors into the aging of roof material Continue
Flat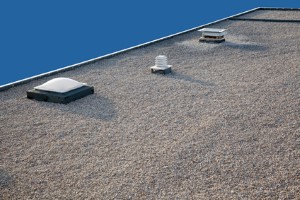 Flat and low slope roofs look attractive on a wide range of architectural styles, especially on modern homes and buildings. Flat roofs are horizontal, or very near it. They have very little slope when compared to other roofs. Many traditional style homes also have sections of flat roofing, such as on porches/balconies, garages and over shed dormers. There are several material options you may consider when replacing a flat roof.
Modified Bitumen – This is a single ply roofing system which is often rolled onto the roof surface. It is environmentally friendly as it reflects sun therefore cuts back on energy cost.
PVC – This system is highly durable and extremely reflective. PVC can resist water ponding which is a very attractive attribute to a lot of business and home owners.
EPDM – Similar to PVC; as both are single ply, however EPDM is rubber compound verses plastic. EPDM has a reputation of durability.
Spray Applied Roof Coating – Spray Applied Roof Coating also extremely durable, as well as resist water ponding. Most believe these are the best types of roofing systems as there are no seams for possible water penetration. This roof is also reflective as well as energy efficient.
Wood Shakes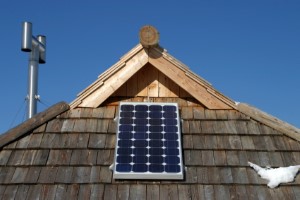 Wood shakes and wood shingles are manufactured from western red cedar, cypress, pine and redwood trees. Shakes are split from logs and reshaped by manufacturers for commercial use. They are thicker at the butt end than shingles; generally one or both surfaces are split to obtain a textured effect. A split and resawn shake has a split face and sawn back. A taper sawn shake has a natural taper and is sawn on both sides. Wood shingles are sawn on both sides and have an even taper and uniform thickness. When applied to shingles, the industry terms "Perfection" and "Royal" mean 18 inch and 24 inch lengths, respectively.
Composite Shakes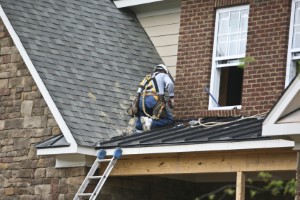 Composite roofing products that are designed to authentically replicate the look of natural weathered cedar roofing materials. They come in a variety of styles and colors. They are environmentally friendly. They offer approximately a 50-year limited warranty. They also offer the highest class 4 impact rating which happens to be the highest in the industry.
Slate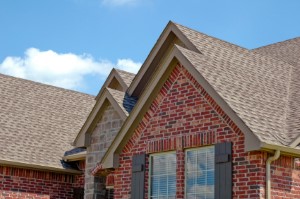 Slate can be made into roofing slates, which are installed by a slater. And, are a type of roof shingle, or more specifically a type of roof tile. Slate has two lines of breakability – cleavage and grain – which make it possible to split the stone into thin sheets.
If you are looking for a Central Florida roofing contractor, then please call 386-668-0750 or complete our