Roofing Inspections: Are They Worth It?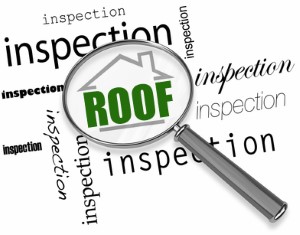 When you own a home, you find yourself in a world of expenses. It seems that every part of your home requires routine maintenance, inspections, and all else, and this can all add up. And when it adds up enough, you might find yourself asking, "Is it WORTH it?"
And when it comes to your roof, we can tell you without a doubt that the extra work is certainly worth it. In particular, we mean that roofing inspections are worth the little extra you might pay per year. After all, with a quick annual roofing inspection, you can enjoy peace of mind against a variety of life's bigger headaches, including the following:
Safety
Just as you shouldn't drive your car for years on end without getting it checked out, you shouldn't let your roof go without some kind of checkup on a regular basis. Routine inspections can help to locate problems developing on your roof: leaks, holes, disintegration, etc. Thus, you can avoid being surprised by sudden (and dangerous!) roofing issues if you get regular annual inspections.
Roofing Expenses
You're going along one day, minding your business, when out of nowhere, bam! A part of your roof collapses. Or, at least, your roof simply starts to leak. Whatever the case may be, it's going to be as expensive as it is surprising. But luckily, you can avoid the surprise and the expense by keeping up with your roof with regular inspections.
Insurance Claims
If you have to file an insurance claim because of property damages, you'll experience a higher likelihood of getting the money you need for your roofing woes if you have regular inspections. With inspections, you have a paper trail detailing the exact condition your roof is in through the years. So, with regular inspections, you can have a better argument regarding whether or not you're entitled to an insurance payout.
If you are looking for a roofing contractor in Central Florida, then please call 386-668-0750 or complete our